TOSPO'S VERTICAL INTEGRATION
Vertical Integration Manufacture: Is the key for developing More Advantage on fixtures and luminaires.
Tospo has strong vertical integration of front-end production process, which includes raw material producing, structure manufacturing, own brand driver, SMT, AI and RI. Through the vertical integration, we improved the competitiveness of our cost and quality control.
Tospo now has become an enterprise with core competitiveness such as resource advantages and technological advantages.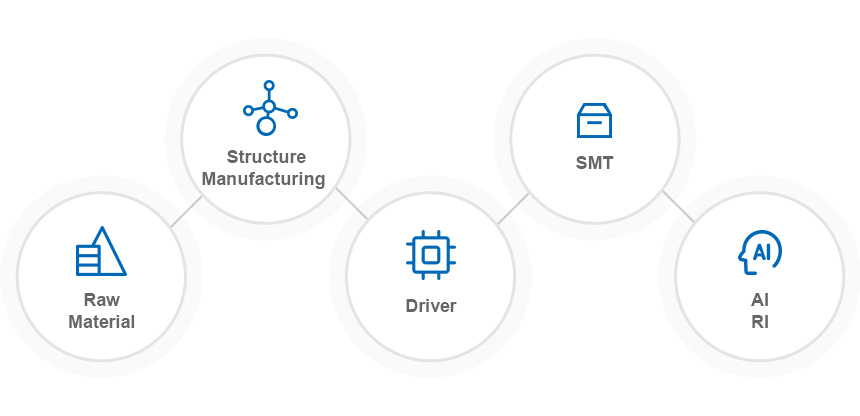 01
For Plastic
In order to enhance the vertical integration and control the quality, we also founded our own plastics factory.
With our plastic factory, we can design the spec of housing, like thickness.
02
For Glass
With our own glass oven, the annual output are over 60 million pieces, and the light transmittance are higher than the market tubes about 2%.
03
For Metal
We have a highly self-made ability to generate metal frames by reliable instrument , which would be used for panel, floodlight, high-bay and road-lamp producing.
04
For Driver
We are committed to offering excellent-performance and high-reliability LED driver and lighting system to commerce, residence, industry, road and other environments.