Fair on Cloud, Win-win in Globe
Sep 27, 2020
The 127th Canton Fair themed as "Fairing on Cloud, Win-win in Globe", which was also the inaugural on-air Canton Fair, refreshingly kicked off on June 15, 2020. In the exhibition hall of Tospo Lighting, presenters were introducing the company in front of the cameras, and communicating with purchase managers domestic and overseas through the online platform.
The 10-day Canton Fair, from June 15 to June 24, the cloud live-broadcasting with over 25K audience of Chinese and overseas enterprises has made it possible for exhibitors and purchasers to do businesses just sitting at home.strategic setting.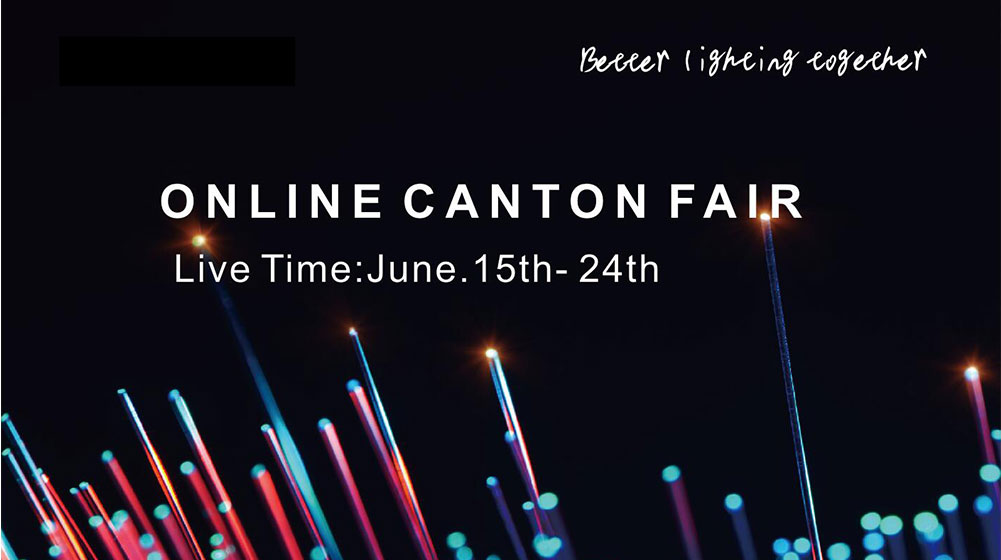 According to the Tospo salespersons, the company has made successful businesses with many customers at Canton Fair in the past years. But for this year, by attending the on-air Canton fair Tospo managed to present Tospo brand to the world and get in touch with potential customers, hoping the Digi-services and online meetings could be as efficient as offline physical communication.
In order to achieve the desired effects, the company prearranged for this event two months in advance. From promotional video producing and live-broadcasting page designing to personnel training, every detail was made sure before getting the exhibition ready.
"It was my first time to participate in the exhibition in the form of live-broadcasting. Having got the script, I practiced many times for a good speaking pace, and tried to do the best presentation with body languages." A salesman shared his feeling. The live-broadcasting of on-air Canton Fair was an English fair, and presenting different contents for different customers as scheduled.
"It was a meeting of confidence, innovation and openness, which brings business opportunities and requires us to create products new and intelligent, innovate marketing models, embrace change and stay ahead of the curve." The salesmen said. The company has made online exhibition, promotion, and online negotiation, in the form of broadcast, video, PowerPoints presentations, etc.
As it was, the introduction was made success with the online live-streaming, of the corporate growth history, R&D ability, QC system, sales network, and strategic setting.